7th Annual
Production Sale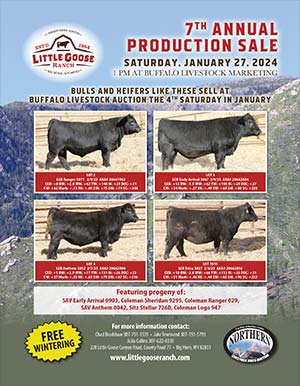 January 27, 2024 1PM
Buffalo Livestock Marketing
Buffalo, WY
Welcome To Little
Goose Ranch
Registered
Black Angus
Small Herd, Solid Performance
At Little Goose Ranch, we target quality, not herd numbers. Our herd includes around 150 mother cows plus replacement heifers.
By keeping our herd numbers down, we focus on the numbers that truly matter for registered black Angus bulls – birth weights, expected weight gains, and other performance indicators. We strive to raise bulls that will sire calves with moderate birth weights and heavy weaning weights and leave daughters that will make great replacement heifers.
We raise our cattle with docility in mind. Easy-going cattle are simply easier to work with and manage, and what's not to love about that?
The origins of our herd start with genetics from some of the country's most respected, top-rated black Angus producers. Then we raise them on our ranch in Big Horn, Wyo., to further instill the docility that LGR cattle are known for.
You can read more about our breeding program below, but we'd also love to show you around the ranch or talk to you about the unique advantage LGR bulls can offer your herd.
Herd Sires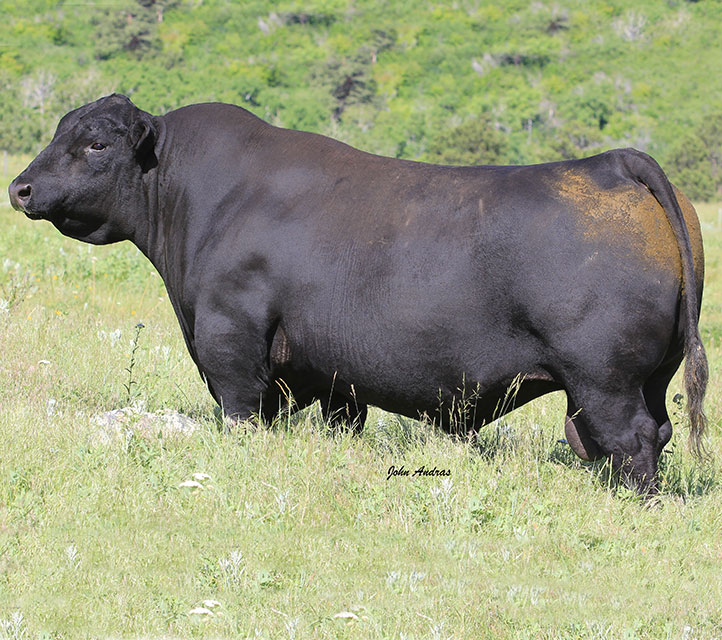 View Herd Sires
Annual Production Sale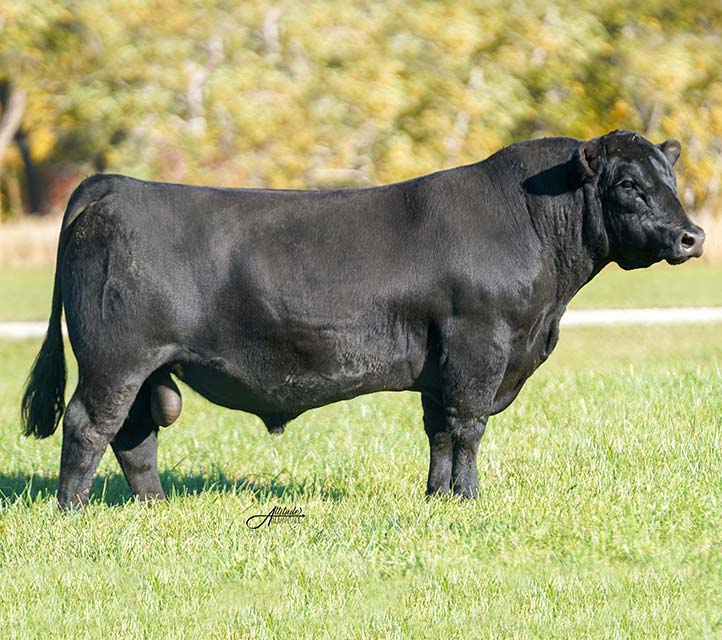 View Sale Information